TRAINING FOR PAINTERS IN THE CAR REFINISHING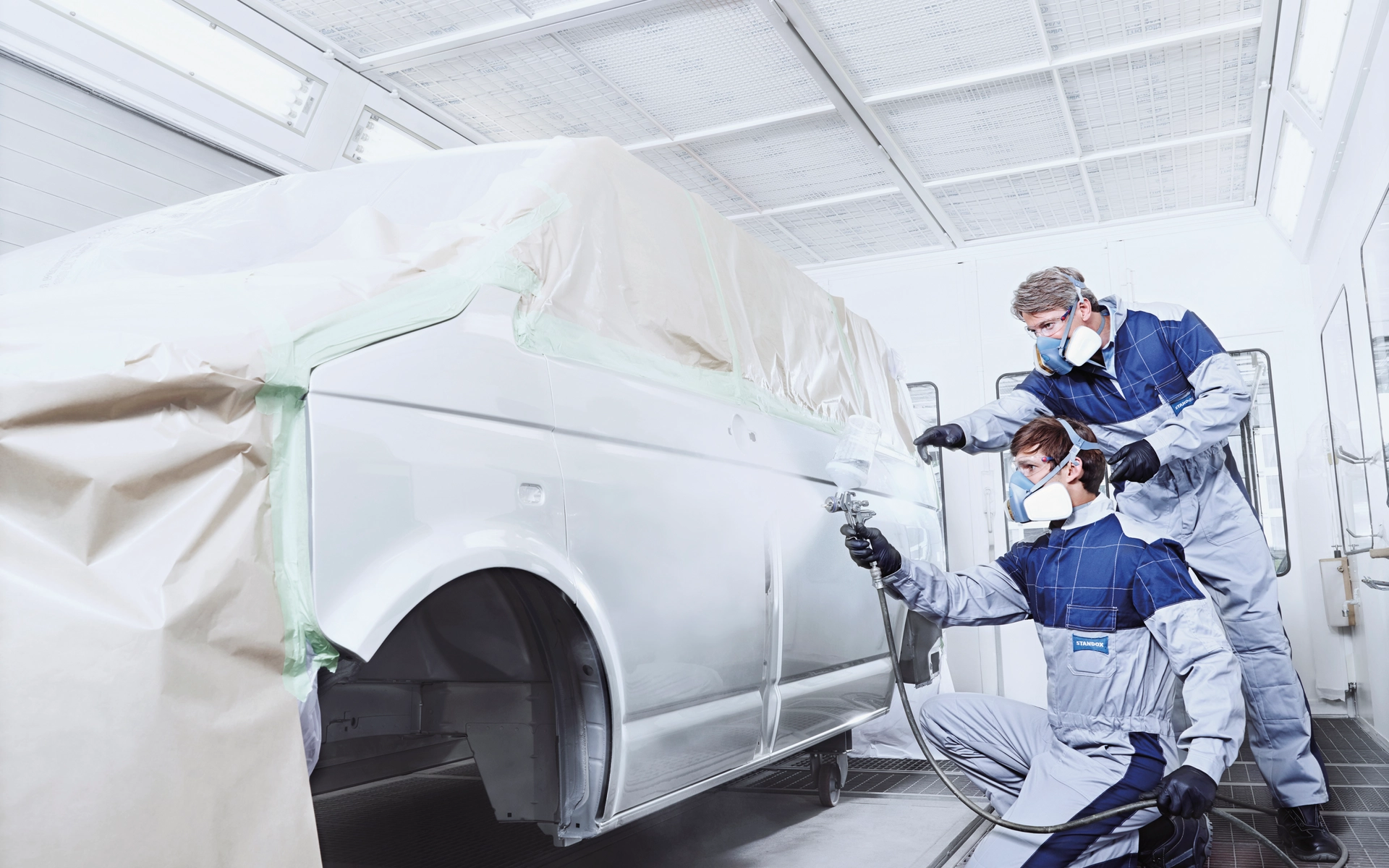 We are very aware that even the best painting material, abrasive, equipment or technology may not work properly if not treated properly. We therefore place great emphasis on the theoretical and, above all, practical training of car painters of our customers.
Of course, we organize regular training sessions and training sessions where our trainers and technical representatives pass on the latest industry information to the participants and inform them of the latest painting trends so that the classification and skills of the painters are continuously improved.
Customers from the car-repair business can sign up for standard courses on painting and surface preparation or we are also able to tailor-make training for them.
Regularly announced courses for car painters:
Painting substrate preparation

Topcoat application and spraying

Colouring, Genius spectrophotometer

MicroRepair - small smart repairs

Bodywork finishing

1 DayRepair – repairs within a single day

Paint and body shop management

Training for workshop managers, paint and body shop managers
Thanks to our close relationships with automotive manufacturers and importers, where we even participate in and help develop some of their training courses, we can guarantee, for example, recommendations on correct technological and anti-corrosion repair procedures.
We - just like our customers - feel the need for qualified painters. This is the reason why, we have launched retraining courses, during which interested parties can complete their theoretical education as well as their practical skills. Upon successful completion, participants are granted a certificate that is valid throughout the European Union. For info on available retraining courses please contact our sales representatives
A trainer is a crucial person for a professional training, but also facilities and equipment with the latest technology are important. This is exactly what you will find at our Painting Training Centre in Tuchoměřice, of which we are really proud. You can see it here.