TRAINING FOR BODY BUILDERS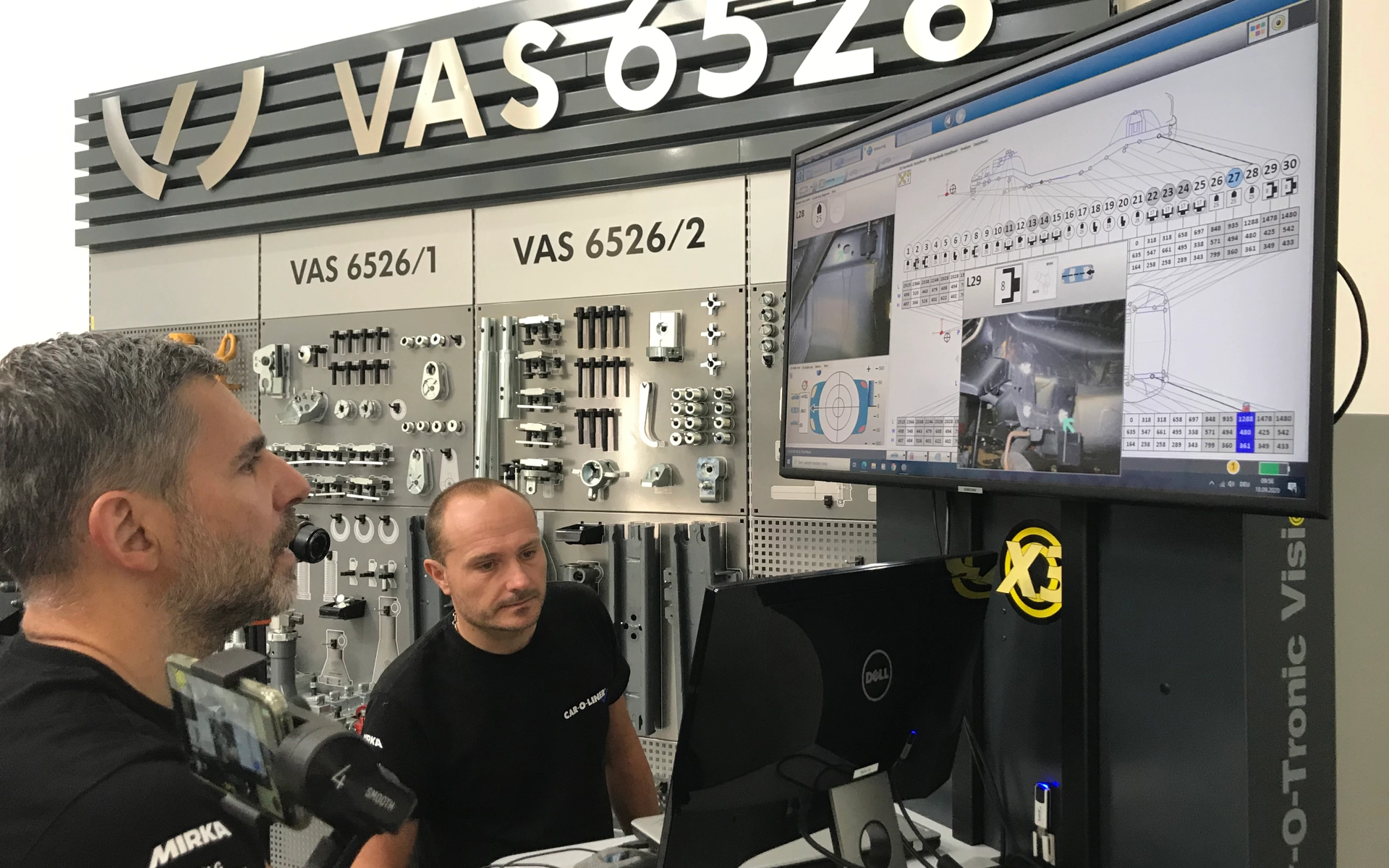 Nowadays, all car manufacturers place a high emphasis on the safety of their vehicles. To ensure high body work safety even after structural repairs we make it our task and goal during our bodywork training courses.
We offer a system of regular training in bodywork repairs to our customers. We work closely with the individual car manufacturers and in some cases we even organize bodywork training directly for them. This enables us to access the latest knowledge in the field of bodywork repairs as required by the individual automotive industry manufacturers.
During the bodywork training sessions, we train the participants in the field of the latest car repair trends. We also have had experiences with advanced materials such as high-strength steels, aluminium or carbon parts. We consider any such novelty a challenge and we try to get as much information as possible on the subject through practical repair experience. The fact that we are able to draw know-how from the CAR-O-LINER Academy training project, which we have access to thanks to our Swedish supplier of straightening tables, measuring equipment and welding machines, is of a huge benefit..
We in particular place emphasis on practical training, where course participants have the opportunity to repair simulated damages on real car bodyworks and body parts. Training courses are also prepared based on bodyworkers' brand affiliation and pre-agreed training requirements.
Every year we announce training courses for bodyworkers, as well as for receiving technicians, foremen and workshop managers or even insurance adjusters. You can choose, for example, from these courses:
Bodywork Repair Methodology

Bodywork diagnostics and measurements

Smart Repair

Bonding methods

Finishing Bodywork

Bodywork repairs 1

Bodywork repairs 2

PDR Bodywork Repair Technique

Paint and body shop management

Training for maintenance service shop, body work shops and paint shop managers
Quality training requires competent trainers, but also equipment with the latest fixtures, tools and technology. You will find them in our state-of-the-art Bodyshop Training Centre in Nučice near Rudná u Prahy. For more information see here.