WE HAVE GOT THE LARGEST TECHNICAL TEAM IN THE INDUSTRY
We are really proud for having the largest technical team in the industry. Our technicians spend their time with our customers every day, helping with colouristics, proper application, introducing new products and training our customers' staff. We are well aware of the fact that in an event of an unfinished job and a potential problem, our prompt assistance and support plays a crucial role.
Customers have got an on-line access to formulations.  In an event they still do not know what to do, they can contact our telephone colorist line where we are able to advise them directly or provide them with further information from the colorist teams of painting materials manufacturers.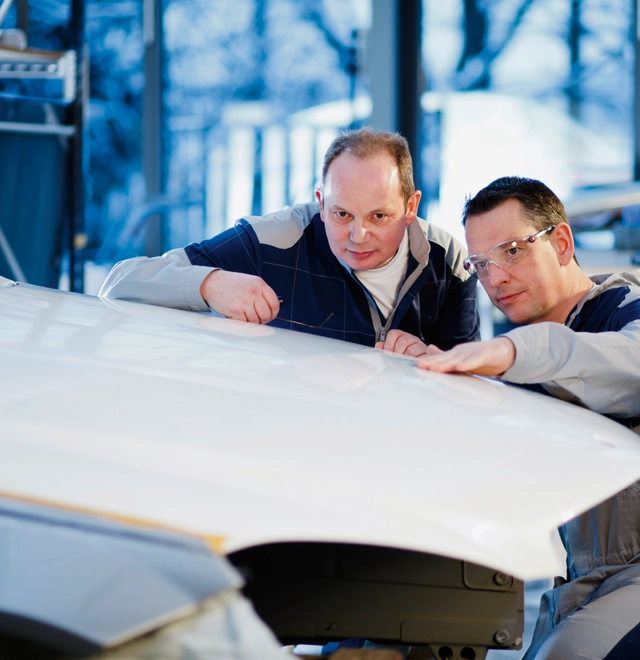 WE ARE HERE FOR YOU
Our work doesn't end with the purchase of tools, equipment and technology. We go a step further and install these products in the customer´s site and provide the necessary training. The delivery includes the required technical documentation. In case of the equipment maintenance service, we are able to arrange replacement equipment for the customer to prevent his daily work from unnecessary hampering.
When a new painting or bodywork shop is constructed or an existing painting or bodywork shop is reconstructed, our colleagues communicate directly with designers and construction companies so that their representatives have all the necessary documents, approvals and supporting documents for successful construction preparation and subsequent installation of the technologies required by the customer.. We will help with all necessary inspections before the technologies are put into operation. In addition, we provide additional follow-up periodic inspections of all equipment.
Our technical assistance also includes environmental legislation consulting.. We employ an expert within the company who deals with this issue and is able to advise our customers on this not really easy issue.