AUTOMATION AND ROBOTIZATION
Thanks to the Business Development industrial department, our offer has grown to include the supply of automated turnkey solutions. We specialize in robotic sanding with unique Mirka sanding heads. In addition to the automation of sanding, we are also able to offer solutions for robotic polishing, painting, welding, handling or automatic interoperation control.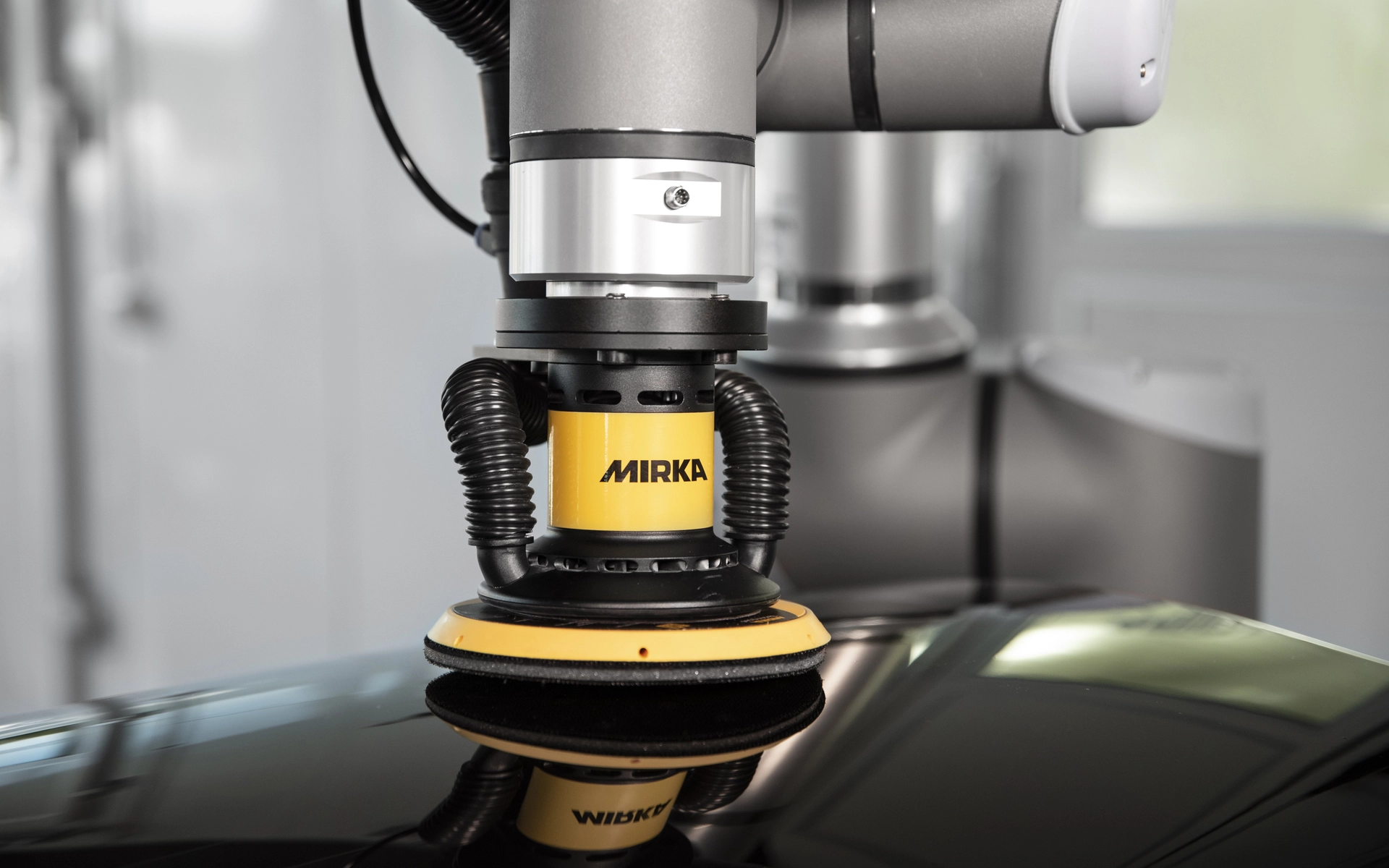 This in conjunction with the collaborative robots of Universal Robots, but also of any other brands, or any industrial robots according to the needs and requirements of the customer. Our specialized team has extensive experience in both directions.
If the customer decides to automate any of their processes, the Business Development department becomes the single point of contact responsible for complete project management even in complex implementations with a larger number of suppliers. This naturally implies responsibility for all aspects of the project throughout its duration with a high emphasis on quality, expertise, deadlines and maximum satisfaction.
Our advantage is not only the design and installation of robotic sanding or painting, but above all our thirty years of experience and knowledge in the field of surface preparation and painting. We will design the appropriate products, application procedures and, together with you, we will debug in such a way that the quality you require is guaranteed.
At the same time, we place great emphasis on the development of new technologies, especially no-code programming and machine vision.
We have the option of building equipment with industrial and collaborative robots not only with preferred suppliers Fanuc and Universal robots. In the selection of robots, we are able to adapt as much as possible to the wishes of our customers.
WHAT CAN COLLABORATIVE ROBOTS DO?
We have a number of successful projects behind us!
Browse the collaborative sanding projects we support.